Mens Deluxe Topgrain Leather
Money Belt

Premium Grade 8/9 ounce Italian Leather. Double loops, stitched throughout. Handsome, sturdy nickel fashion roller buckle. Finish: Jet Black with slight sheen.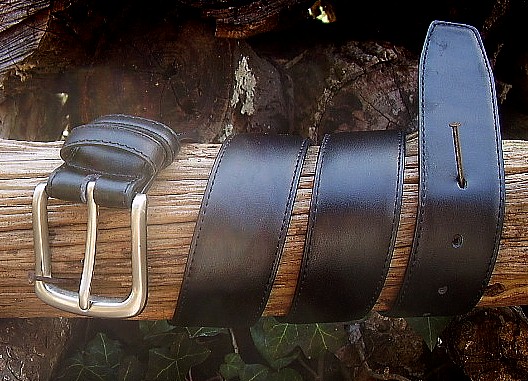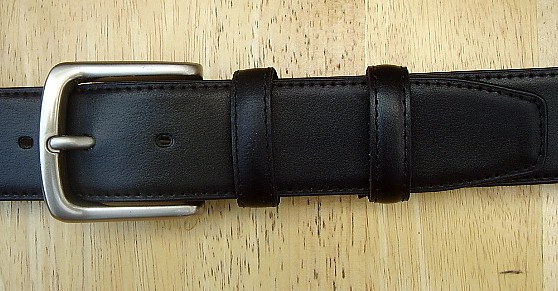 Click to Enlarge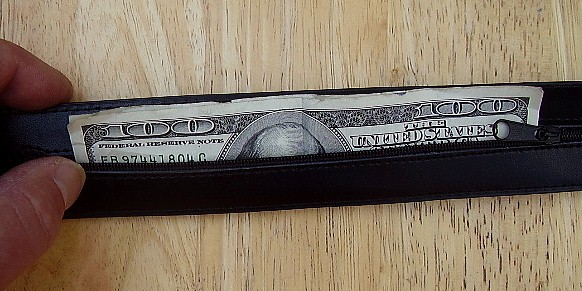 Click to Enlarge
About our Belts

* Brand New! Proudly distributed by Dangerous Threads, Nashville, TN. Our 25+ years of manufacturing experience assures you Top Quality Merchandise.

* Designed to hold money or other small valuables (like a ring or concert tickets) in 15 inch long concealed zippered compartment on back of belt.

* Premium Quality- Crafted from premium topgrain leather- will not crack, peel, or "roll" like inferior layered belts, or belts made from cheap bonded leather.

* Beautifully constructed from luxurious Italian leathers, cut abroad, then finished in the USA.

* LIFETIME GUARANTEE: 100% Guaranteed against any defect in materials or workmanship for the life of the belt!


* * * * * * * * * * * * *
Sizing and Measuring

Our belts measure according to the industry standard as follows: From the heel of the buckle (where it meets the leather) to the middle hole at the belt end is the measurement (the true "size") of the belt in inches. From the middle hole (there are 5) to the end of the belt is 5 1/2 inches.

Also, in general, your belt "size" is usually two inches larger than your jeans size (for example, if you wear a size 34 jeans, you usually need a size 36 belt).

Measure a belt that fits you well before ordering- belts can stretch over time; the size marked on your favorite belt may not be the size you need, especially on foreign made belts.

Best Tip: Measure from where the leather meets the buckle to the HOLE THAT YOU USE; that measurement is the size of the belt you need. Your new belt will fit at the middle hole (there are 5), with two holes (two inches) to spare on either side.

We stock a wide selection of belts in sizes 30 through 60 in 1", 1 1/8", 1 1/4", 1 1/2", 1 3/4", and 2" wide belts.
* * * * * * * * * * * * * * *

PS: We guarantee our Online Customers 100% satisfaction or your money back! Call 1-888-DANGEROUS toll-free or 615-353-5515 for prompt customer service.