"Can't Get Enough Heavy Metal?
Try These!"

Hard-to-find Solid Cast metal Skull and Crossbones Ornaments with cool "antique wipe-off" nickel finish, great 3-D detail... 1" long by 1" wide. Solid casting- not a cheap stamping- each one weighs a little over 1/3 ounce. 1/4" post on back accepts rivet cap; easily applied with a few quick taps of a hammer or mallet. Great for clothing, leather goods, hats, hatbands, chokers, wristbands, belts, costumes, or whatever... A Punk, Goth and Biker Favorite... NOT Made in China, Made in USA.

This lot contains 6 Skull and Crossbones Ornaments, and 6 rivet caps for attaching.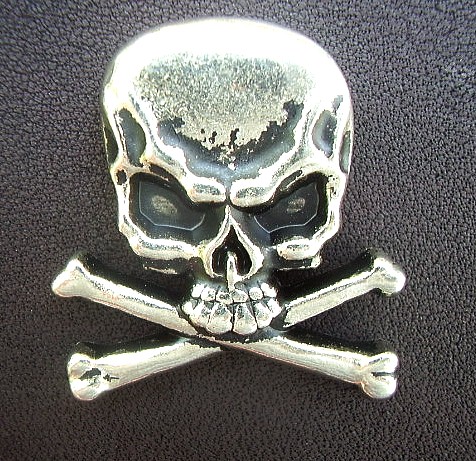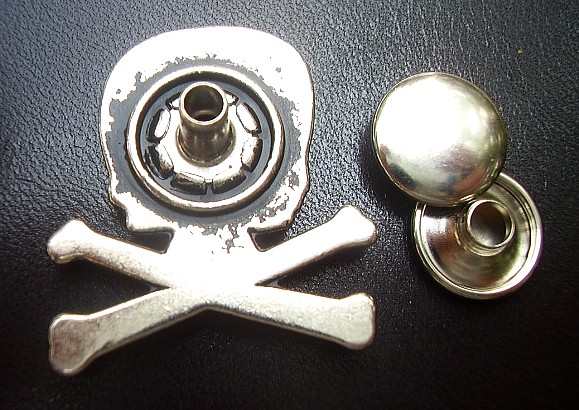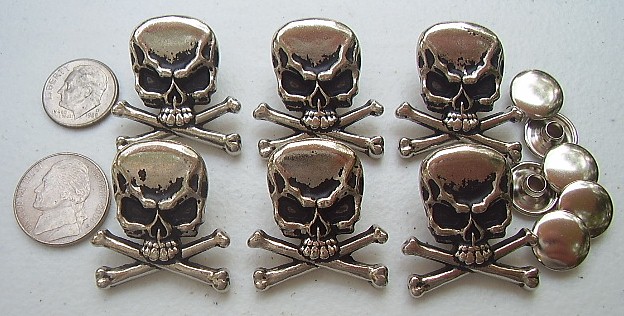 Proudly Distributed by Dangerous Threads, Nashville, TN. Our 25+ years of manufacturing experience assures you Top Quality Merchandise.

We guarantee all our Online Customers 100% satisfaction or your money back! If you have any questions about this listing or any of our other items, Call 1-800-678-6808 toll-free or 615-353-5515 for prompt customer service.
Dangerous Threads, Inc Nashville, TN Since 1988