Great Buy!

Excellent Quality Leather, light weight (2 to 3 ounce). We buy a lot of leather for the shop, and we often have some small pieces left over... premium quality, generally priced much higher on the open market.

This lot: One Square Foot, 1 foot by 1 foot as shown; one fine Grade A piece of Genuine Cowhide, soft, supple and lightweight. No holes or objectionable marks, not "scrap"; Grade A. Color: Black. Finish: smooth, slight sheen.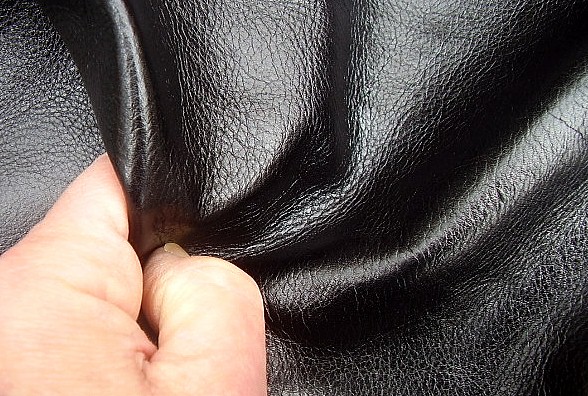 These pieces are cut from sides that are specially tanned for use as upholstery leather on upscale furniture for hotels and offices, and fancy carseats- very supple, soft and lightweight. Just a little heavier than "garment" weight. Perfect for any project- small purses, cases and bags, book covers, lacing, leather garment trims, button covers, leather patches, fringes, chokers, Native American crafts, bookmarks, handle wraps, doll clothing, repairs- and a thousand other uses.

Please Note: Our digital pictures are excellent, and descriptions accurate, but color shades vary from computer to computer. This leather is jet black.

We had numerous requests for small pieces like this from our many customers. You get the piece in the picture, exactly one square foot.



PS: We guarantee our Online Customers 100% satisfaction or your money back! Call 1-888-DANGEROUS toll-free for prompt customer service.