Baby Swivel Snapbolt Hooks-
Hundreds of Uses!

Heavy Duty Steel, 1/2" wide swivel x 1 1/4" long; Bright Gold Finish. Spring loaded snap bolt. Great for small dog leashes, craft projects, specialty garments, ornamental designs, key rings, many other uses.

Distributed by Dangerous Threads, Nashville, TN. Our 25+ years of manufacturing experience assures you Top Quality Merchandise.


This lot: 16 Pieces Gold Finish 1/2" Baby Swivel Hooks as shown.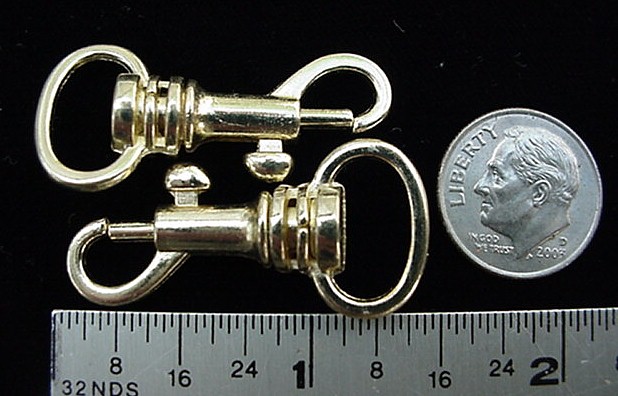 PS: We guarantee our Online Customers 100% satisfaction or your money back! Call 1-888-DANGEROUS toll-free for prompt customer service.