Traditional Western 3-Piece Buckle Sets


Hard to find finely detailed stampings- Buckle, Loop and Tip. Base metal, Bright Nickel (Silver) Finish. Fits 3/4" leather or fabric strap. Perfect for Small belts, Hatbands, Boot Harness Straps, Ornamental designs, many other uses. Bend-over tip applied easily with a few hammer taps.

Brand New! Distributed by Dangerous Threads, Nashville, TN. Our 25+ years of manufacturing experience assures you Top Quality Merchandise.

This lot: 6 Complete 3 Piece Sets.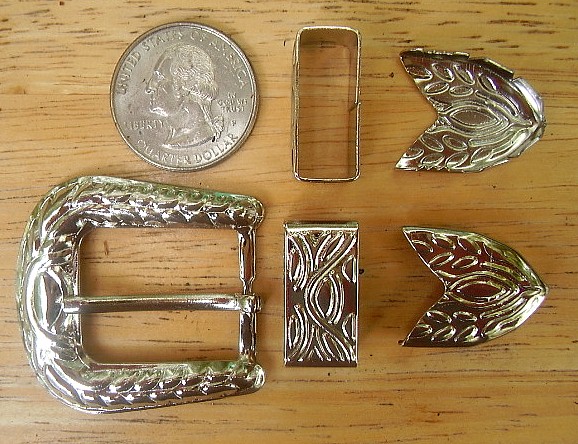 PS: We guarantee our Online Customers 100% satisfaction or your money back! Call 1-888-DANGEROUS toll-free for prompt customer service.