Genuine Canadian Coyote Skin

Originally rounded up in the Canadian North for the fur trade, full skins are used in the apparel and hat manufacturing industry; small leftover pieces are sold separately. Beautiful natural colors. Pieces are tanned, backed, ready for use. Pieces range in size from 1" x 2" to 2" x 4".

Great for Native American Crafts like mandelas and dreamcatchers, garment trims and accents, Scout projects, Cool decorations, wall hangings, ornamentation, and a hundred other uses...

Please note:
1) Our digital pictures are excellent, and descriptions accurate, but color shades vary from computer to computer.


This lot: As shown: 10 pieces, about 1 Square Feet, Grade A Canadian Coyote skin pieces.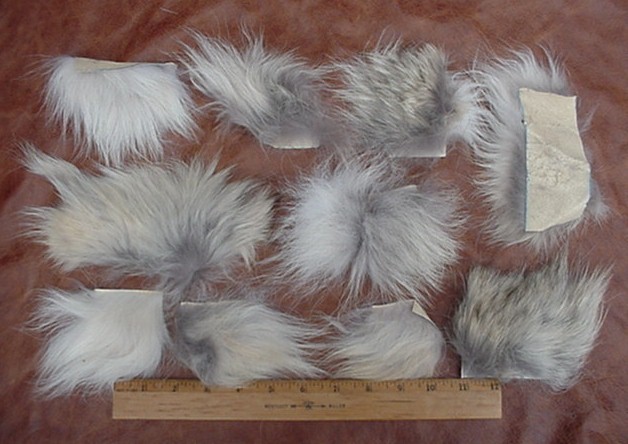 We guarantee all our Online Customers 100% satisfaction or your money back! If you have any questions about any of our items, Call
1-800-678-6808
toll-free for prompt customer service.