Genuine Leather-
A Luxurious, Classy Touch
for Your Desk!

Tired of "sliding off your mouse pad"? Try our Giant Mouse Pad- Precision die cut in our own shop in Tennessee from topgrain cowhides, domestically tanned. Made from Premium Quality 7/8 ounce Grade A Belt Leather, the same thick, rugged leather we use for our heavy duty belts. Smooth surface, grainy back to prevent sliding. Dimensions: Rectangular 9" x 12" (3/4 square feet!), about 1/8" thick. Color: Jet Black.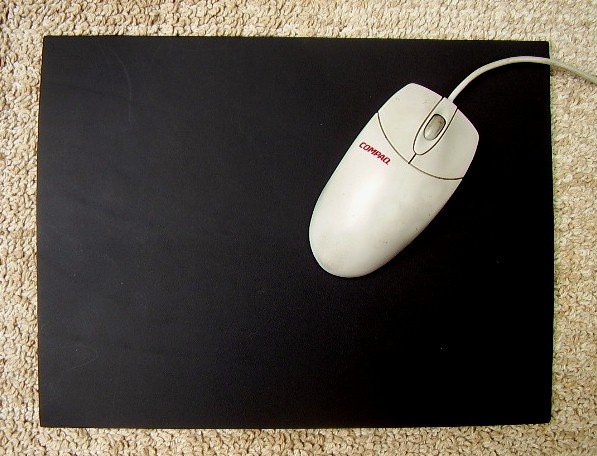 We test our mouse pads at our own desks- they have a nice "drag", and work great with a mechanical mouse, or with the latest optical models.

Regular retail: A Whole Lot More, if you could find one. PS: Neat Gift!

Note: Our Giant Mouse Pads can also be used under lamps, bowls, or other table furnishings.


Proudly Distributed by Dangerous Threads, Nashville, TN. Our 25+ years of manufacturing experience assures you Top Quality Merchandise.
We guarantee all our Online Customers 100% satisfaction or your money back! If you have any questions about this listing or any of our other items, Call 1-800-678-6808 toll-free or 615-353-5515 for prompt customer service.
Dangerous Threads, Inc Nashville, TN Since 1988