Classic Mens Bifold Wallet by FIZA

Our Finest Quality wallet comes in an attractive gift box. Genuine Cowhide Leather; feels like a kidskin glove; smooth and elegant, but sturdy construction. Compact & Lightweight (weighs less than 2 1/2 ounces empty); Bi-fold; 9 Credit Card slots; Double Stitched Driver's License window; 2 separate lined bill compartments.

Special Feature: Zipper in middle opens to reveal storage compartment length of wallet behind credit cards for tickets, receipts, etc. Measures 4 1/4 x 3 5/8 x 1/2" empty. A classy and thoughtful gift.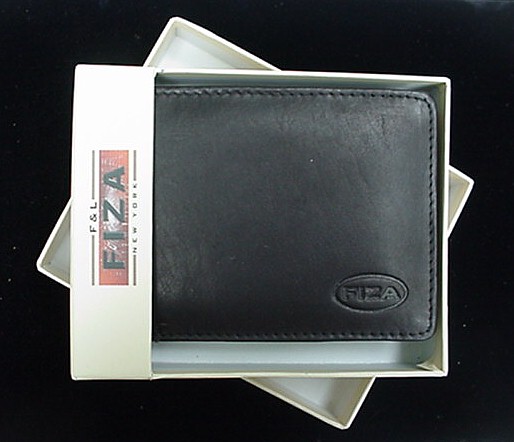 Click to Enlarge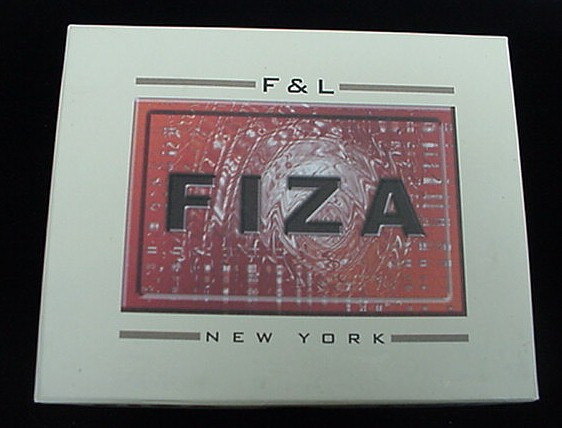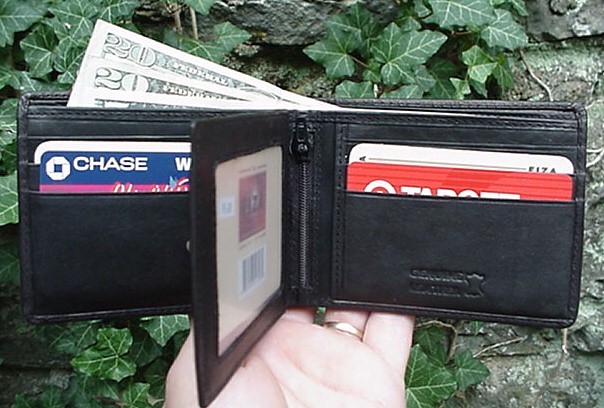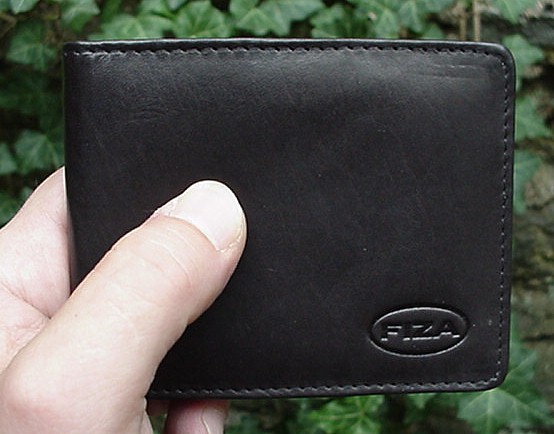 Proudly Distributed by Dangerous Threads, Nashville, TN. Our 25+ years of manufacturing experience assures you Top Quality Merchandise. Regular Retail: Has all the quality of a big-name designer wallet costing many times the price.
We guarantee all our Online Customers 100% satisfaction or your money back! If you have any questions about this listing or any of our other items, Call 1-800-678-6808 toll-free or 615-353-5515 for prompt customer service.
Dangerous Threads, Inc Nashville, TN Since 1988