For Your Western Wardrobe...

Spur style metal keychain with great 3-D engraved design, easy-to-use quick link for keys. Sturdy solid metal; weighs almost 1 ounce; rowel turns. Silver and Gold color finish.

This Lot: 1 key chain as shown.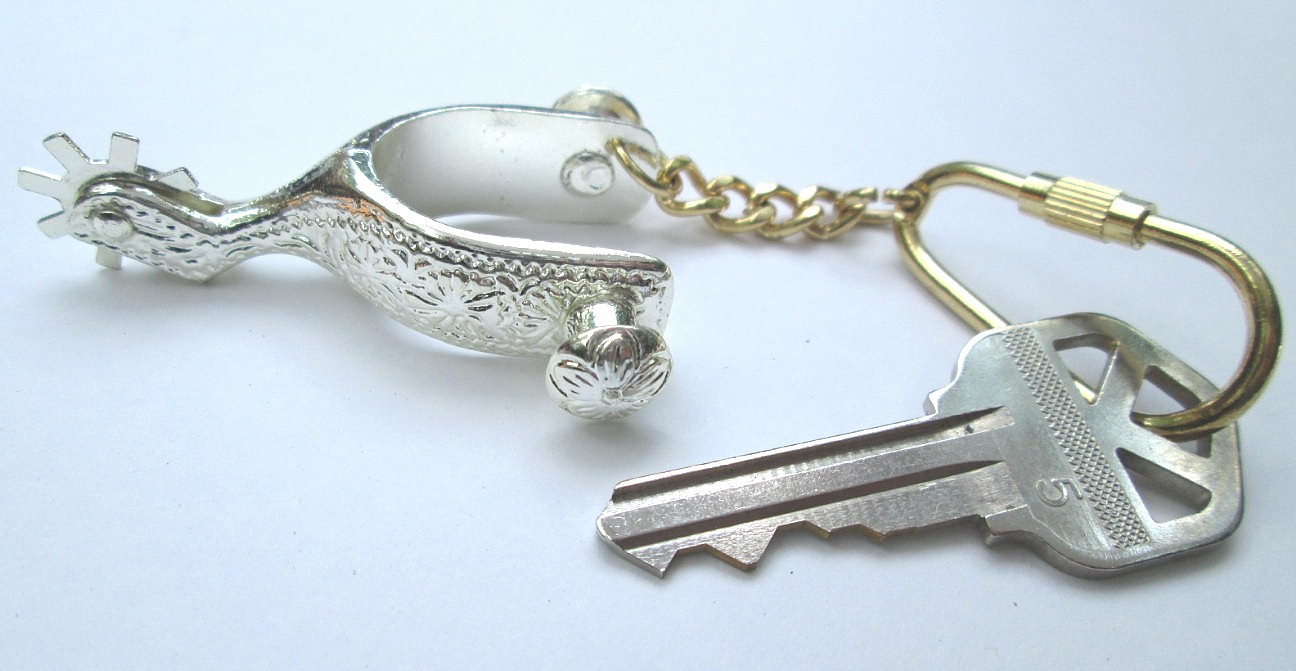 Proudly Distributed by Dangerous Threads, Nashville, TN. Our 25+ years of manufacturing experience assures you Top Quality Merchandise.
We guarantee all our Online Customers 100% satisfaction or your money back! If you have any questions about this listing or any of our other items, Call 1-800-678-6808 toll-free or 615-353-5515 for prompt customer service.
Dangerous Threads, Inc Nashville, TN Since 1988